Neon pink, comfortable, colorful, and stretch elastic silicone shoelace

* Exists in 20 different colorways
So that everyone can choose the number of laces needed.
1 lace for each pair of eyelets.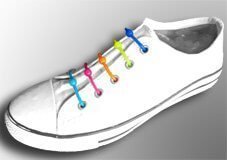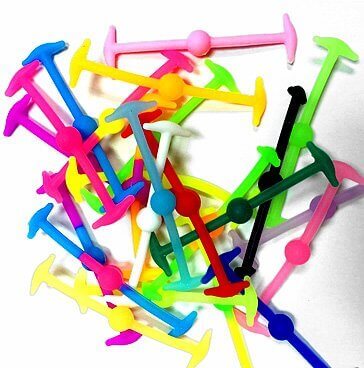 More than 15 colours to mix on your shoes to make them fun and colorful : red, black, blue, pink, orange, yellow,
fluorescent, or phosphorescent (glow in the dark

*)
Size : 6 cm unstretched
= 11cm stretched to fit the width of your shoes.
Suitable for wider shoes and wider feet.
(The other version of elastic silicone shoelaces we have is 4 cm long, and so, is more convenient for narrower shoes)
Material : shape memory elastic silicone
1 - Insert the end of the lace in the first eyelet.
2 - Insert the other end in the eyelet in front of the first eyelet.
3 -
Repeat the process for each pair of eyelets.
4 - Put on your shoes : the laces will stretch out, and then lock into position when the foot is inserted.
Once it's set, no need to undo and redo the process endlessly !
Packed in clear closed polybag
*

Phosphorescent version : Expose your lace in the light for 2 to 3 hours to absorb it, then it will glow in the dark !